VisionTouch™ is a revolutionary new tool for selling F&I that puts all functions of the sale in one device. It allows you to connect with your customers all along the sales path, from the time they enter the showroom floor, until they "touch" to sign the deal. And you can sell virtually anywhere, because VisionTouch™ is wireless and can be used on desktop, tablet and remotely on any touch device. To make it virtual, simply combine with the conference software of your choice.
With VisionTouch™ cutting-edge technology, the product line-up can be totally customized to you and your customers' needs, conforming to your sales process, so dealers and F&I Managers can sell the way they like to sell. The possibilities are endless.
Sell F&I from door-to-door and beyond, only with VisionTouch™ and VisionTouch™ Virtual.
VisionTouch™ Sales, Customer and Finance modes, with Remote F&I™ and vSignature™ all in one—three distinct modes, exclusive to VisionTouch™, lead customers through the F&I buying process from the moment they walk in the door. With VisionTouch™ Virtual, you can also make it a virtual experience simply by adding the conference software of your choice. Once they've made their decision, Remote F&I™ and vSignature™ allows them to eSign any laser form digitally on a tablet, or remotely on their own smart device. If a signature was missed during the deal, simply call them up to sign on their phone, and no more purchasing laser contracts or fumbling with a printer.
Maximize profits and deliver more units with this home delivery game changer!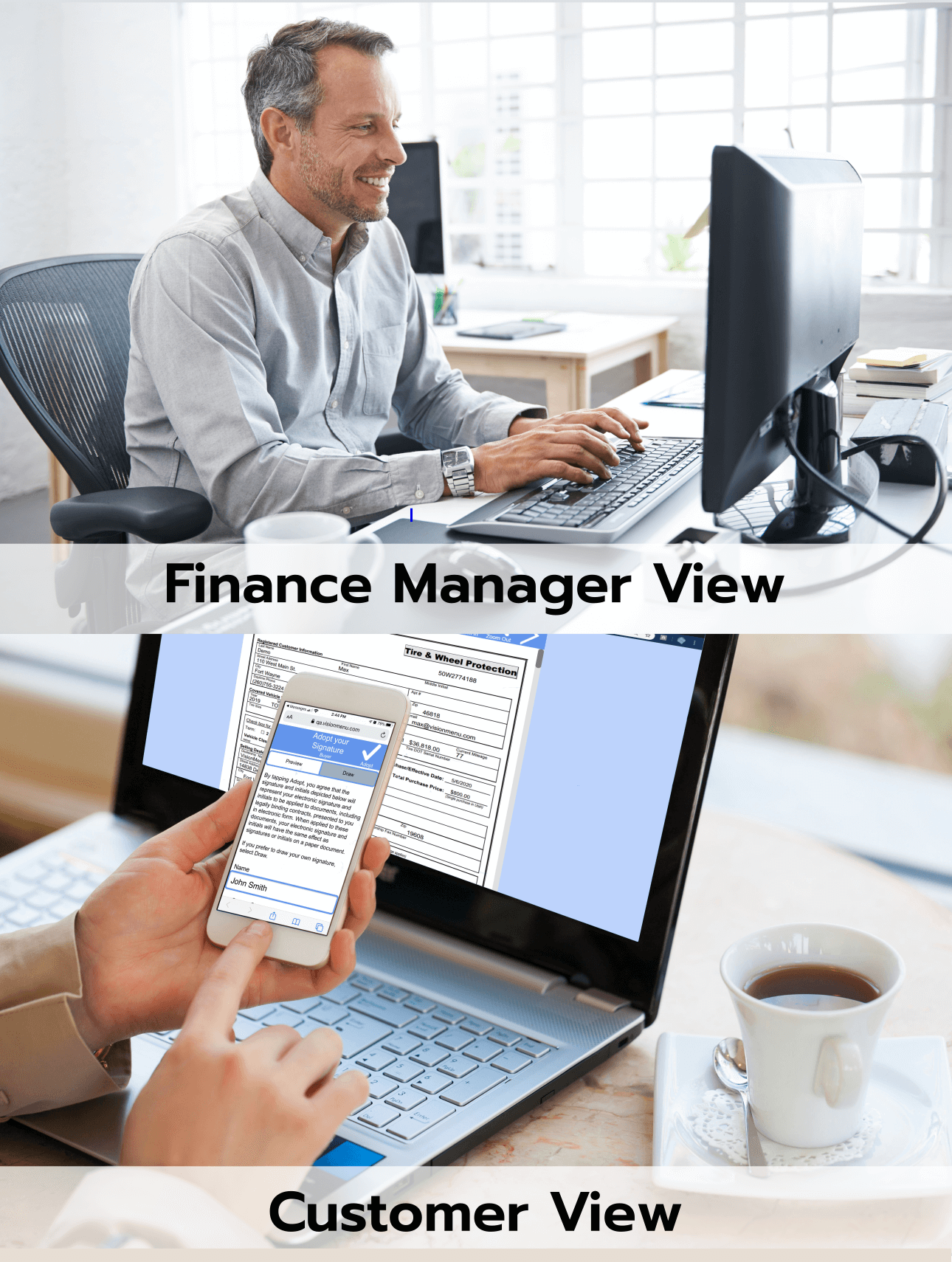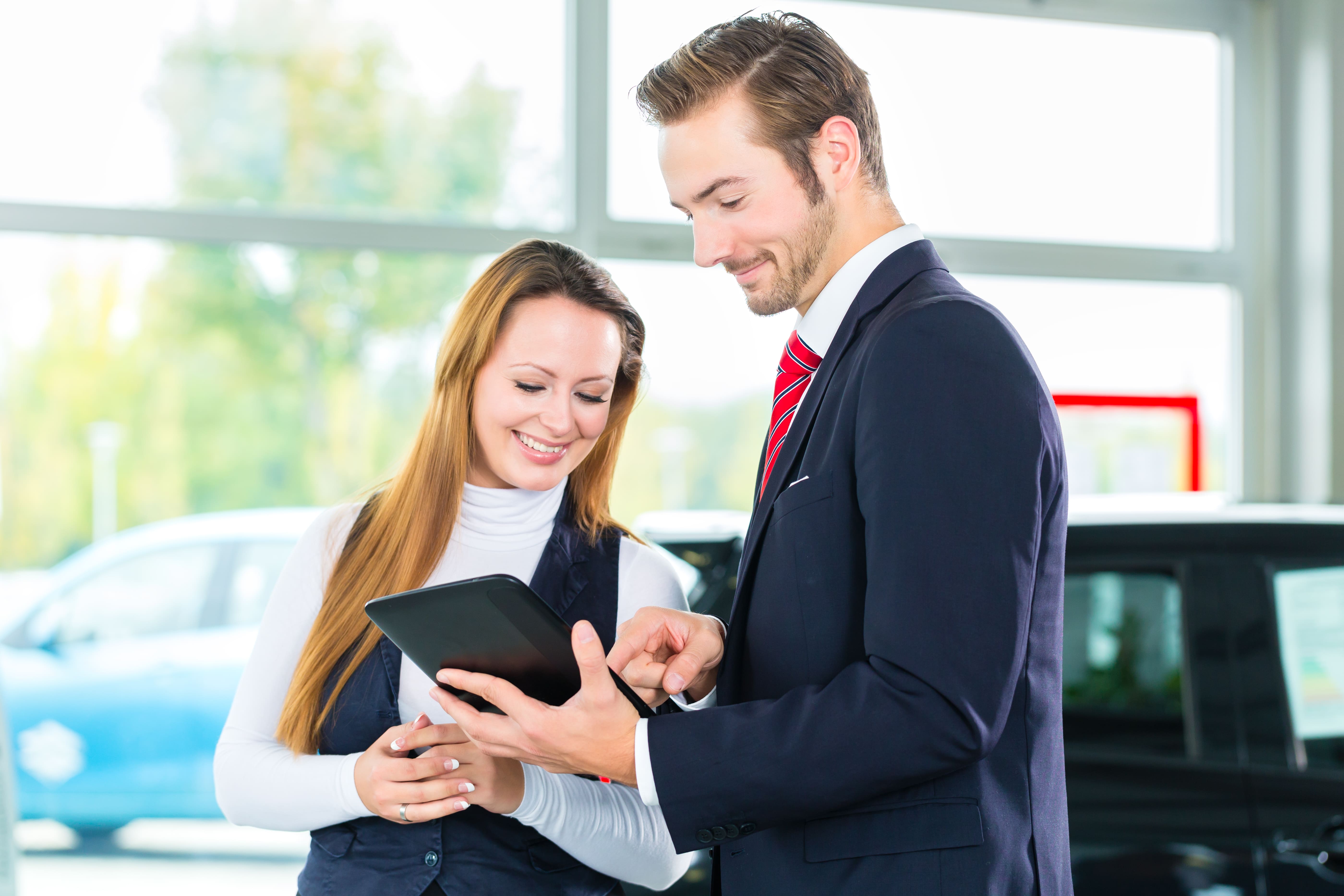 VisionTouch™ Sales Mode
Using a tablet, your sales staff can pre-sell customers on products they may be interested in before they get to the F&I office.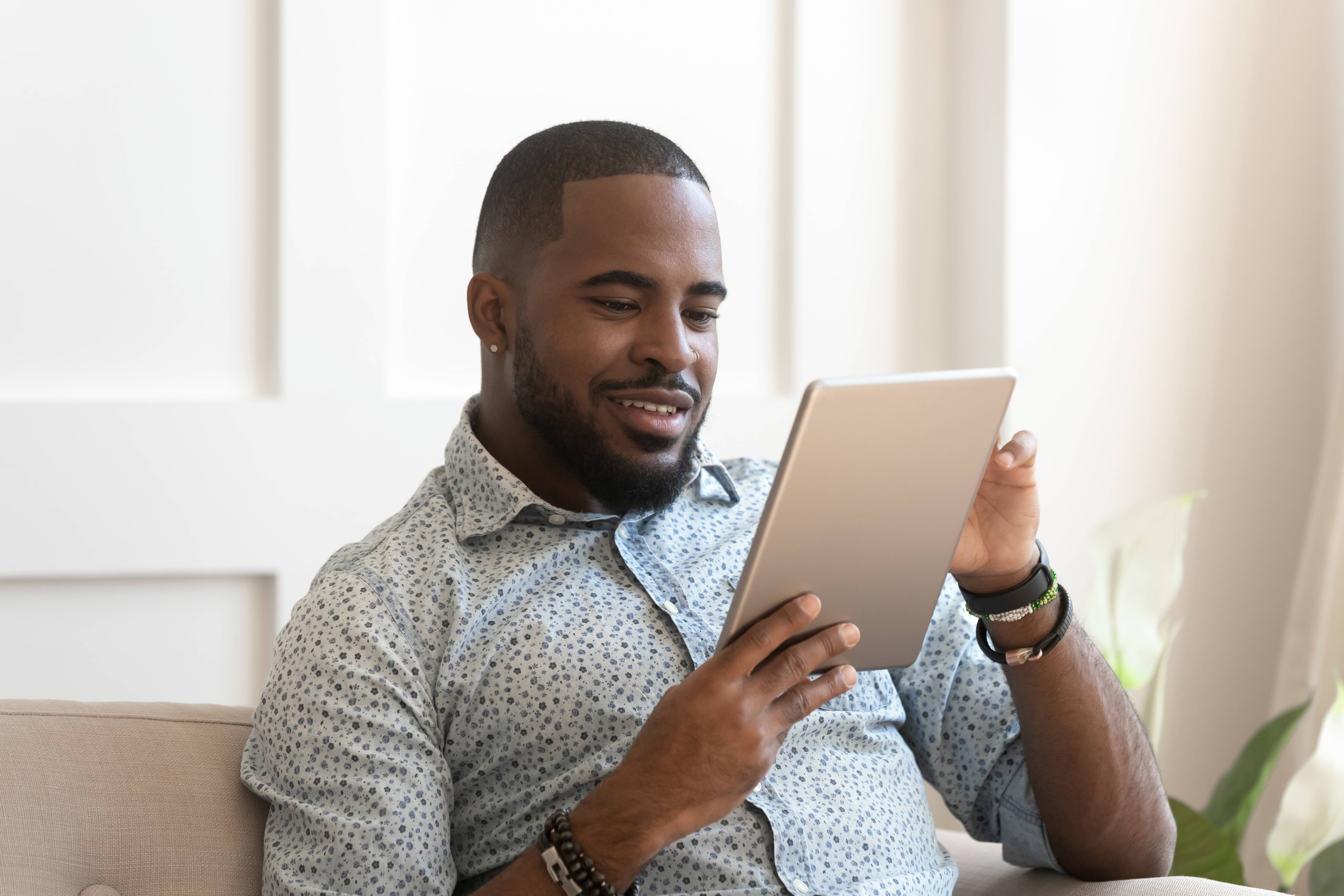 VisionTouch™ Customer Mode
While customers wait, they can answer surveys and take a self-guided tour of all your F&I product features and benefits, including promotional materials like brochures and videos, streamlining your sales process. They can even select their radio presets and view Google reviews of your dealership right in the app.
VisionTouch™ Finance Mode
This user-friendly F&I tool combines our easy-to-use menu and new interface with Remote F&I™, making it mobile and flexible. You can pull deals, create menus and customize your product line-up, then sell wherever you're most comfortable, whether it's behind a desk, out on the sales floor or across town. vSignature™ lets your customers eSign any uploadable document with a simple touch on the screen. All of this provides a better, faster and more transparent customer experience to build a lasting bond of trust with your customers.
Sell the way your customers like to buy—fast and easy.
New customer-friendly, modern interface with easy-to-use, one-screen deal builder improves the customer experience and streamlines the sale.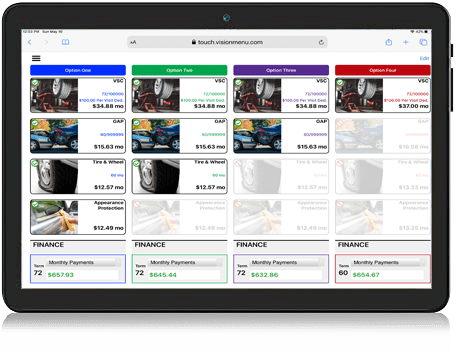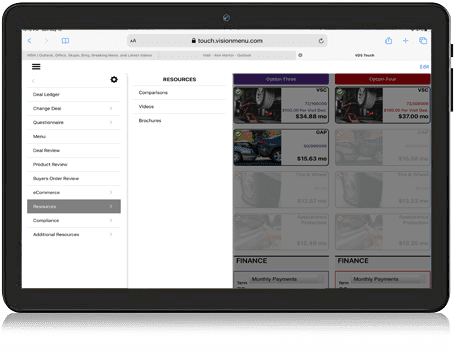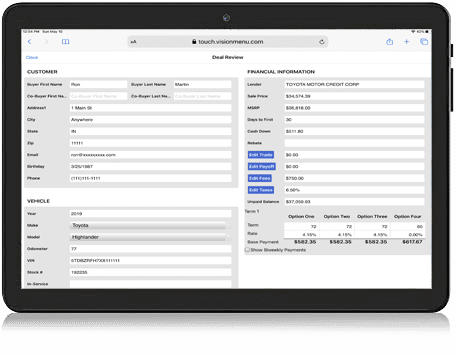 F&I by design—built-in sales tools like videos and brochures provide information and sell products at the touch of a finger.