The freedom to sell and sign virtually any document, anywhere—live, guided or unattended.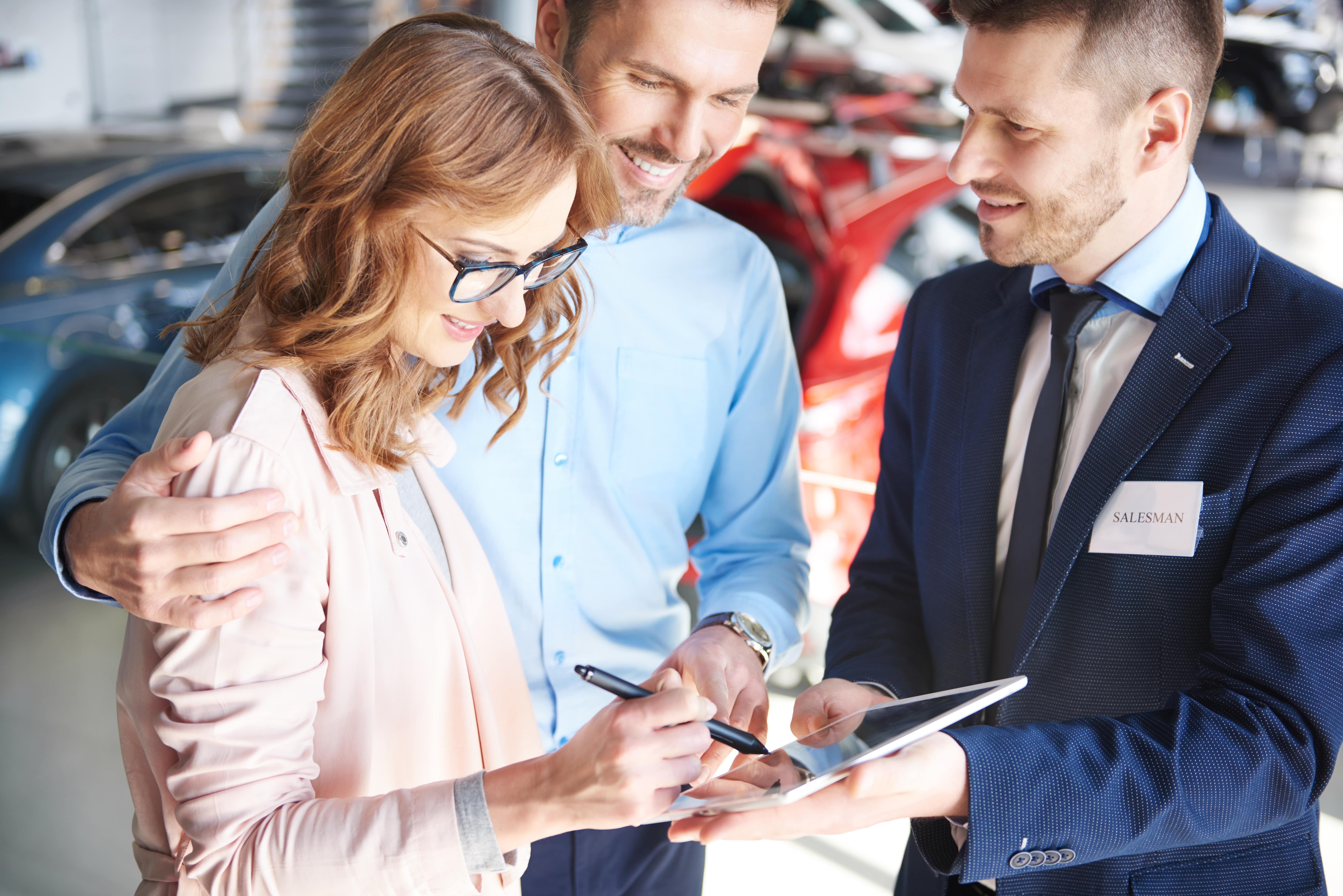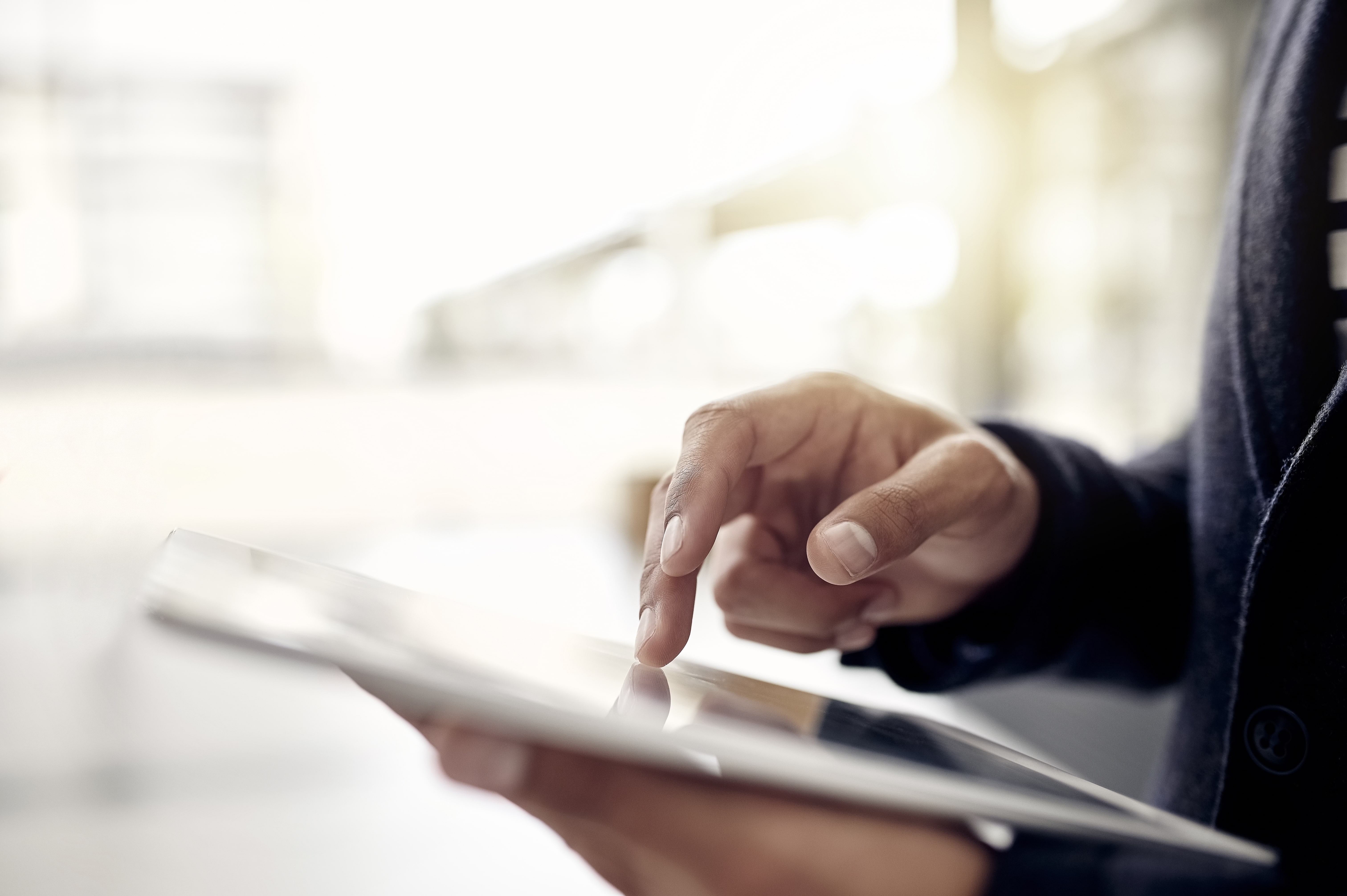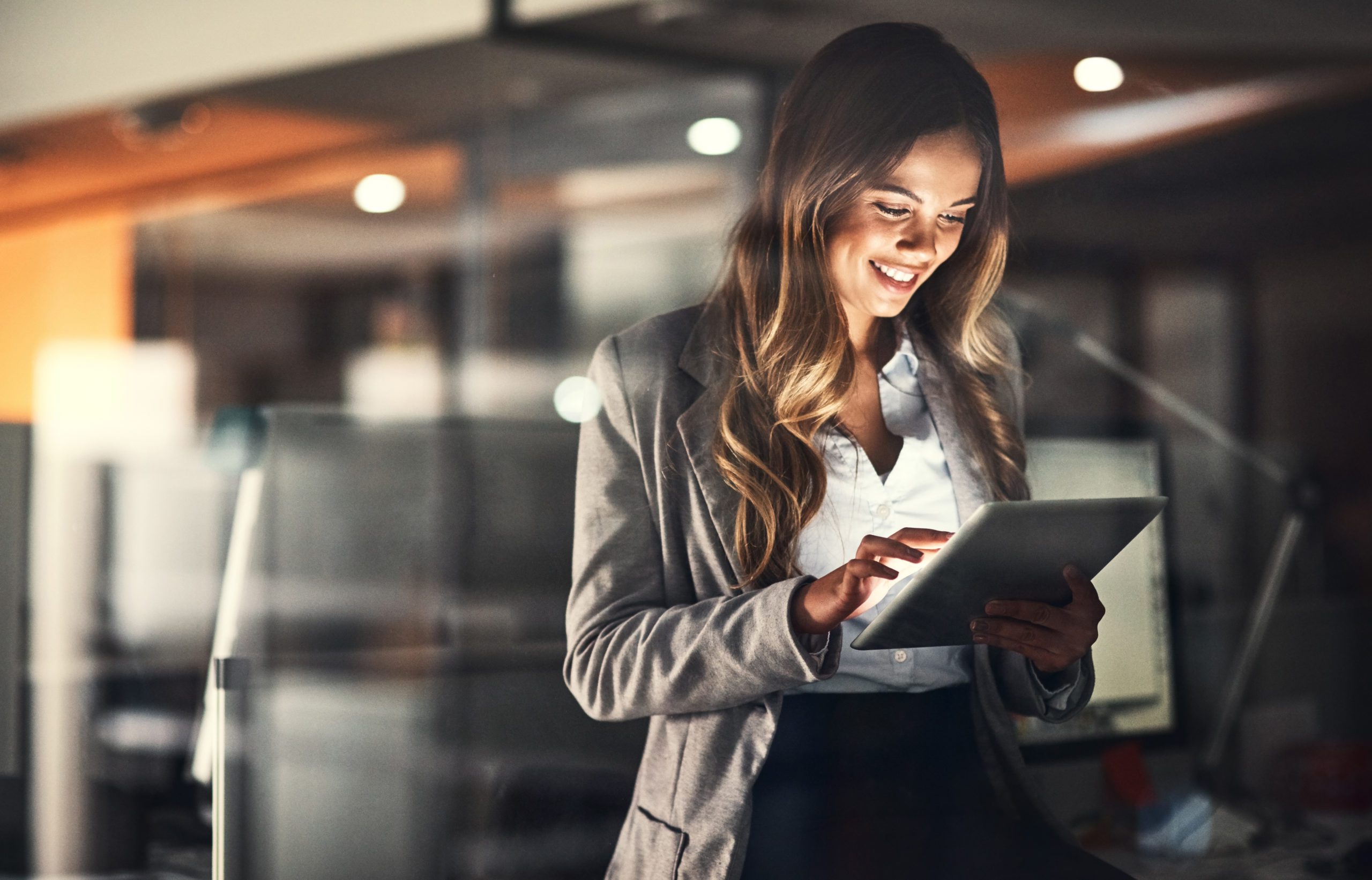 The F&I process has never been more convenient for customers thanks to vSignature™. Whether it's live, guided in or out of your finance office, or unattended anywhere around the world, customers can see the deal and eSign documents from the convenience of their smartphone or tablet. Give them the ability to sign one or more documents by simply tapping their finger.
NOW AVAILABLE IN STAND-ALONE VERSION
vSignature™ is now available in a stand-alone version so it can be used by any dealer or company for signing documents. This e-signing tool can be used without other Vision Dealer Solutions products.
Make deals faster than ever before and bring them to your customers.
Enhance your customer experience with vSignature™. You can create deals and sell products to customers virtually anywhere.
When it's time to close the deal, F&I managers can seamlessly walk customers through a digital signing process in three convenient ways
—live, guided and unattended.
Live
When customers are present in person, simply point to the areas to be signed using VisionTouch™ or Remote F&I™.
Guided
For an in-person or remote guided process, you can create templates that prompt customers to sign so they never miss a signature.
Unattended
For a completely unattended process, you can send customers an email or text, which allows them to complete the signing process on their own. Your customers will appreciate the confidence that comes with a fully transparent signing process that allows them to see the document they're signing. Other eSign applications only display the signature screen. This proprietary e-signing process is as legal as any wet signature—giving both you and your customers the assurance of a legitimate agreement.
Design the right template for your deal—including third-party providers.
F&I managers can easily create permanent or single-use eSign templates to facilitate the signing process on any uploadable form.
All Vision Dealer Solutions forms, including menu, disclosure and product provider forms, can be set as permanent templates and stored for any similar forms.
You can also create a template by uploading any form and even clone it for any future forms.
Third-party forms sent through our web service can be used to create permanent templates that can be signed and sent back to the third-party provider.
Additionally, any template can be quickly customized for specific deals.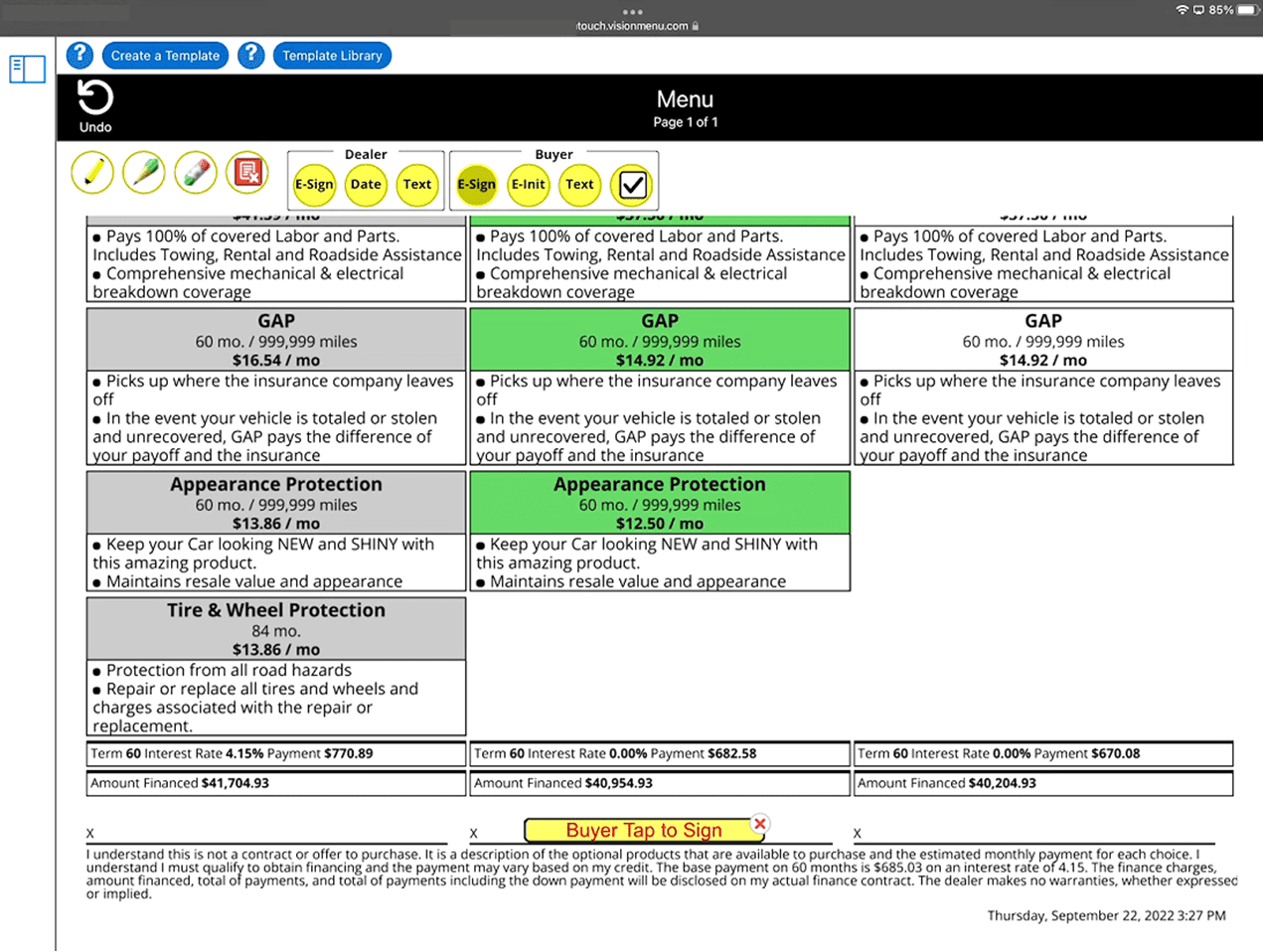 With vSignature™, you have the flexibility to generate the forms you need providing a flawless signing process for your customers.